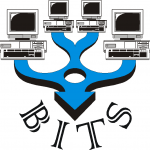 Formed in 1990, Business I.T. Systems Ltd has a strong history in software development. Originally developing bespoke business solutions, the company began to focus on the print and printer management environment.
Over the last 20 years we have developed a range of products that are used by organisations across the world to audit, monitor and manage print devices.
We work with all the major manufacturers, enabling us to ensure that our solutions are optimised to get the maximum from each device, and have extensive experience of embedded platforms and print technologies.
In addition to our standard products, we have been able to utilise our expertise to create custom print workflow applications, include web based print submission, automated print routing, and central control of remote mono / colour printing.

All development and support
taken care of, in-house...
We are passionate about MPS and have a strong track record in delivering industry leading solutions. Our MPS applications are helping businesses improve internal operations and customer relations, aiding productivity and efficiency around the world. Having been recognised by the biggest names in the industry, we are ever keen to evolve our products even further with continual forward thinking development. Being a small UK based company, we are able to listen to customer needs to create and adapt solutions to suit where required, our services and solutions start with customer satisfaction as a key driver, culminated with 30+ years of industry experience, we are the perfect partner.
Registered Office : 104a Roebuck Road, Chessington, Surrey, KT9 1EU
Registered In England No. 2563646